Look! We've just added hundreds of new recipes to our app. Get ideas of featured and trending oil blends to use and diffuse. Find what you need and quickly add it to your YL order with a Wishlist.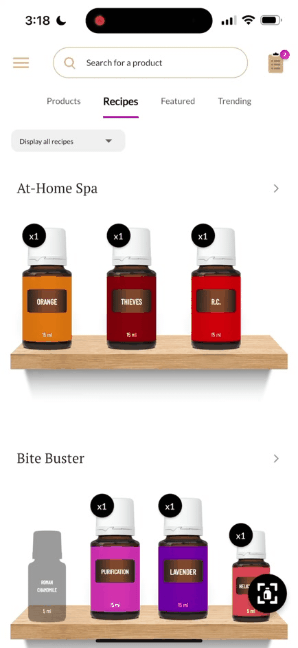 Easily add to your Young Living cart
Your favorite recipe is now a YL Wishlist! Easily add the products in the recipe to your Young Living cart with a single tap. We make it easy to try new things and fill your home with these amazing recipe blends.
Get recipe details in Life Steps
Add to your YL cart with Wishlists